Life of Crime *Hardcore Bondage*
Xander Corvus and Zoey Monroe are entangled in a life of crime. It's up to Xander to show her the ropes – in this case, that expression is taken quite literally. When Zoey botches a job, Xander makes sure that she understands the gravity of her actions. This scene is perfect for those that love rough bondage. The interviews before and after lend a lot of insight into what it's like to be on a Kink set and give background to the personalities of the performers that you're watching; it's really a nice touch.

In Kink's own words: "We demystify and celebrate alternative sexualities by providing the most authentic kinky experiences." If you want to see more great, authentic kinky videos, just like this one, click here!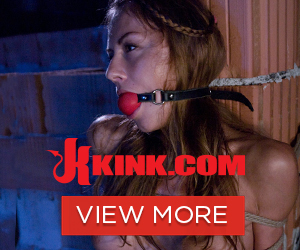 Want to be part of the Community?
Thank you for reporting a broken link!
Thank you for reporting this video!