Feeling Your Rhythm (Sacrosanct by Kayden Kross)
This scene, directed and starred in by the unmistakably brilliant Kayden Kross, was created at the intersection of sex and art. Following a brilliantly simple, entrancing choreography, Kayden Kross and Jillian Janson put their sexual charisma on full display for Manuel Ferrara (Kayden's real-life husband and one of Bellesa's top search terms of 2017). In a scene that's so overwhelmingly sensual, you almost don't realize that there isn't any intercourse in the scene. Seduction is at the forefront; the payoff comes when it is earned.

TRENCHCOATx is the brainchild of adult entertainment genius/queen Kayden Kross. Check out her stuff here.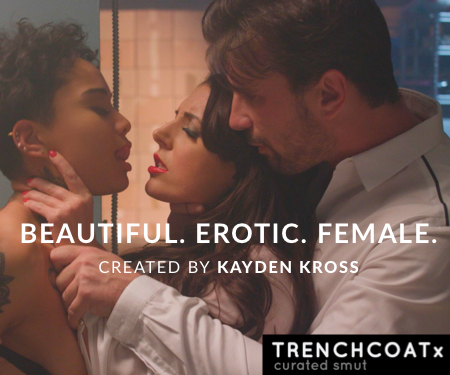 Want to be part of the Community?
Thank you for reporting a broken link!
Thank you for reporting this video!