Fireside Fun
The fireplace. The sensuality. That opening song. Logan...HAVE MERCY! Things heat up quickly as Presley Hart stands above a seated Logan Pierce, with one leg up on the couch, as he skillfully pulls her panties aside to start licking her. What follows only gets better, as this fire duo indulges in every hot sex position imaginable. We won't give away too much, but what we can say is Presley cums A LOT. This vid will take you to the places you wanna go, trust us.

Check out NubileFilms for more porn awesomeness. Treat yourself bbs.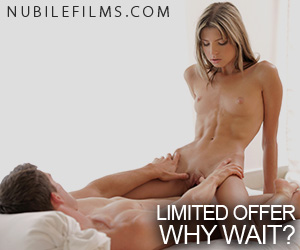 Want to be part of the Community?
Thank you for reporting a broken link!
Thank you for reporting this video!