I Wanna Be Bad
Ah, the ol' bad boy cliché. We're over them when it comes to dating, but fucking is another story. We can totally get behind the 'man in the street, but freak in the bed' type of dude. Case in point, Jessy Jones. He has tattoos and a dirty mind, and best of all, he's so down to please his on-screen partner Pepper XO. Jessy starts fingering Pepper before they even get inside their house. The way he rubs her clit is clearly hitting all the right spots, as Pepper's legs begin to shake and she can barely stand up. And it only gets better from there…A perfect vid selection if you're in the mood for something a lil more naughty.

There's plenty more where that came from… click this link to check out Screwbox to see more porn goodness!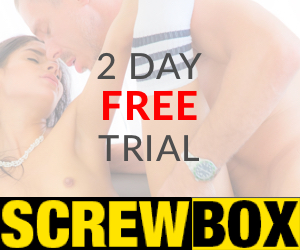 Want to be part of the Community?
Thank you for reporting a broken link!
Thank you for reporting this video!