The Art of Seduction
Belle Claire does a phenomenal (and quite effective) job at seducing Ricky Rascal. As he's sitting down reading a book, she tactically undoes her dress in front of him. It doesn't take long for Ricky to toss his book aside to take advantage of the masterpiece that stands before him. The way he throws Belle on the couch, pushes her panties aside, and begins passionately licking and fingering her, is too damn good. And the way he moans as he pleasures Belle, is a true testament to his need to please. And this gets him extra Bellesa brownie points (we LOVE seeing a man getting turned on by the act of simply giving pleasure… erotic altruism at it's finest).

NubileFilms makes some of the best sensual and genuine porn out there. Check it out!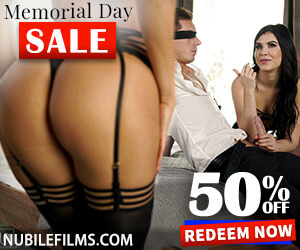 Want to be part of the Community?
Thank you for reporting a broken link!
Thank you for reporting this video!