An Exclusive Glimpse
The secret sex society opens their doors once again, and we're lucky enough to catch a glimpse of the magic that goes on in there. Today's lucky attendee is the stunning Anny Swix. Anny and her partner, Nick Ross, don't waste a minute of their experience at xChimera. It's clear they make their every motion and every touch count. They are entirely in the moment, solely focused on the physical pleasure they're experiencing. And just watching them will surely transport you to that same state of mind. Today's vid is sensual, artsy and just plain hot af. Enjoy the show bb!

xChimera is a series that can be found only on Lets Doe It. If you want to see more lucky women score invitations to the secret club, click here.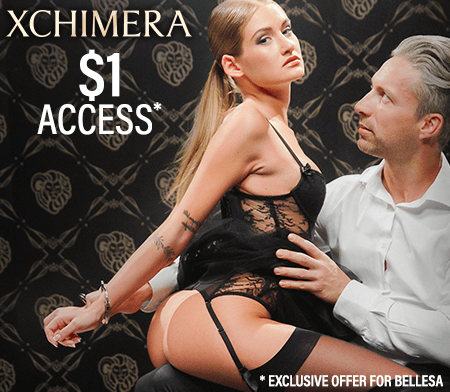 Want to be part of the Community?
Thank you for reporting a broken link!
Thank you for reporting this video!