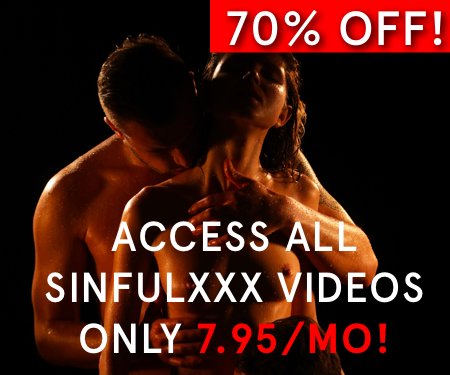 Sensual Close-Ups
The panting. The moaning. The sweating. Every movement is slow and sensual, allowing you to ride the pleasure wave alongside the performers. Carla Lyons is riding this wave HARD from the very beginning, as her male counterpart glides his fingertips along her whole body while holding her in his arms. The way Yves gently teases her and plays with her nipples as she touches herself is a beautiful sight. Although the pleasure seems to be focused on Carla for most of this scene, it's pretty obvious both parties thoroughly enjoyed themselves. Join them on this erotic, sensory journey bbs.

SinfulXXX is an award-winning studio that combines pornography and art. To see more "sinful couples that do right to the art of sex…" click this link!

Want to be part of the Community?
Thank you for reporting a broken link!
Thank you for reporting this video!