Erotic Motions
More erotic goodness brought to you by Holly Randall (if you haven't googled her work yet – we highly suggest you do). As for the video, things get hot, and they get hot fast. The scenes opens with Vanessa Veracuz tracing a line up Vicki Chase's stomach with her tongue- slowly and on beat with that mood-setting, sensual music. And the video just keeps getting better. Like at 7:42 when Vicki rides Vanessa's face until she has a body-shaking orgasm. Brace yourself bbs, this one is overwhelmingly good.

Holly Randall Productions is one of the most influential women in the industry, producing some really great HD porn videos. Check it out here!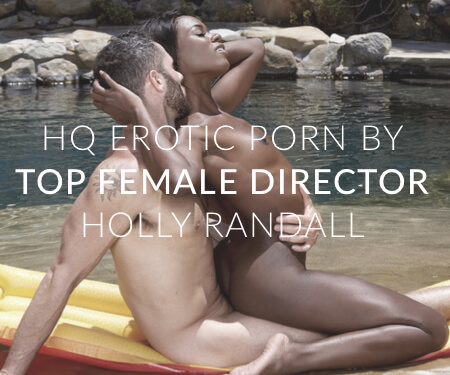 Want to be part of the Community?
Thank you for reporting a broken link!
Thank you for reporting this video!