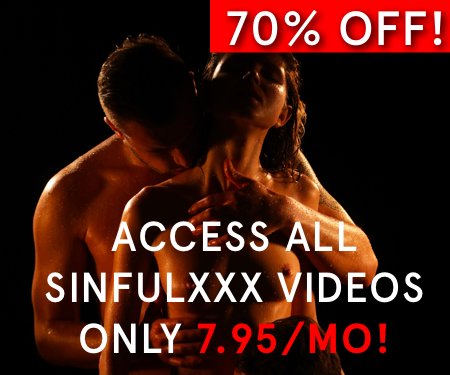 Overtaken By Lust
You'll be turned on from the second you press play. The very first thing you'll see is Luke Hotrod holding Niki Sweet by her waist while kissing up the length of her body. It's clear by Niki's body movements (her head thrown back, her chest moving up and down to the rhythm of her panting) that she's completely overtaken by pleasure. Sinfulxxx are amazing at capturing sensuality – their focus on the senses (the sound of the breath, feeling the touch of bare skin, seeing the light envelope their bodies) - it's all simply on another level.

SinfulXXX is an award-winning studio that exists at the convergence of pornography and with art. To see more click this link!

Want to be part of the Community?
Thank you for reporting a broken link!
Thank you for reporting this video!