Wild Romance
This one will stir your heartstrings and get your blood pumping all at the same time. Lucas takes his on-screen partner, Ariana, on an erotic journey of sensory stimulation and sexual pleasure. He begins by blindfolding her (always a good starting point), and gently running a rose over her skin. Ariana's other senses are heightened to the point that she literally has to grab onto to the bed sheets to contain herself. And it's clear how into pleasing her Lucas actually is when he tells Ariana to cum for a second time. This is one that may very well end up in your bookmarks.

NubileFilms are true masters when it comes to sensual, authentic HD porn. Check them out!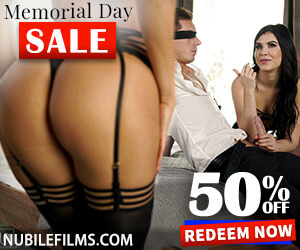 Want to be part of the Community?
Thank you for reporting a broken link!
Thank you for reporting this video!