Irresistible
There's something about Holly Randall's work that is irresistible. Perhaps it's how visually stunning and glamorous the camerawork is, or the authenticity and genuine attraction that are captured between the performers. Whatever her secret it is, we can't get enough. In this scene, Tommy Deer and Lola Myluv are the perfect mix of wild and sweet – going from face-riding to passionately kissing. We're not sure what's stronger here – the romance or the insanely hot sex. Either way, you're going to get your share of both. Enjoy!

Holly Randall Productions is one of the most influential women in the industry, producing some really great HD porn videos. And they're offering a fab promotion. Check them out here!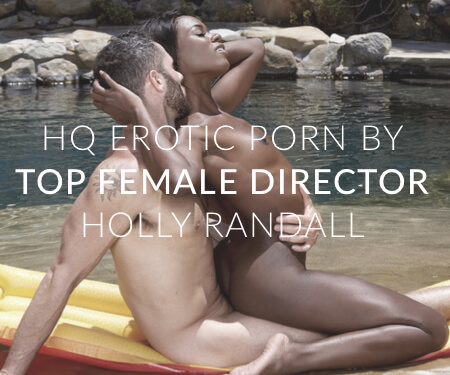 Want to be part of the Community?
Thank you for reporting a broken link!
Thank you for reporting this video!